THE BEST LANDSCAPING COMPANY IN DUBAI, UAE
Let's create the perfect landscape with the best landscape company in dubai
In places like Dubai where the weather stays warm all year around. Even a little add-on over landscapes like leafy plants and flowering trees can add freshness, colors, scent, and beauty to your life. Landscaping allows you real freedom for creativity and experiments. Where you can set yourself apart by making your outlook extremely picturesque and practical. Thus a leafy garden with a decent fountain, a tiled walkway, and a comfy seating area is all you need. Then why not give yourself a space to relax in, to celebrate an event at, or to enjoy all the praises for having such a lovely front or backyard at your place. For which Zarqaa being the best landscaping company in Dubai, can give you the exact outlook that you are hoping for.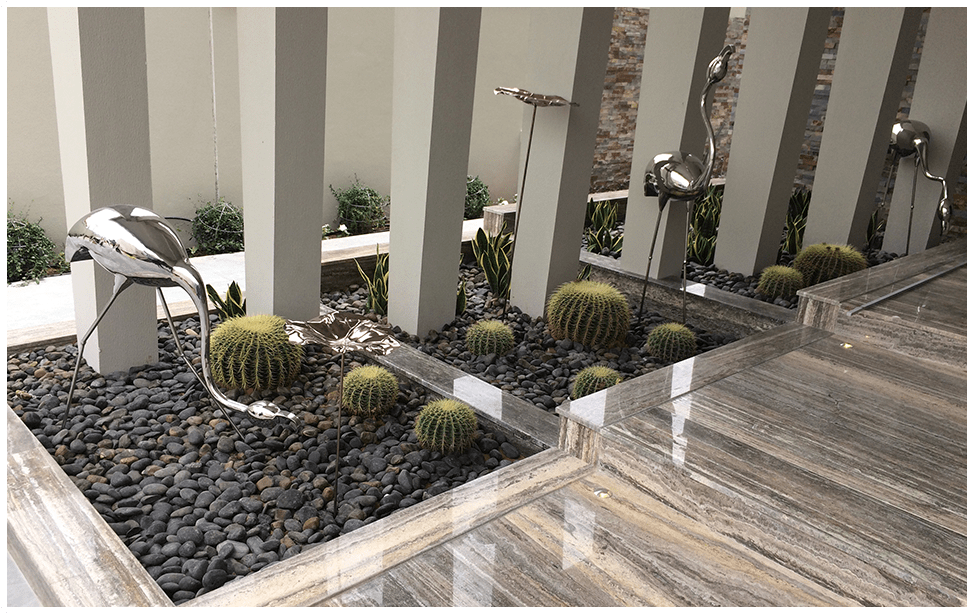 enefits of Landscaping in Dubai
Landscaping is one of those investments that does not alone raise the attractiveness and worth of properties but also the lifestyle, mental peace, and overall health of the people living there. For Zarqaa, settings like gardens and lawns are the best way to welcome nature and calmness to your life and house. Landscaping brings down the heat and stress, gives ways to outdoor activities, increases coolness, and defines a strong exterior. Thus think of a theme, designs, or plants that you want to add to your landscape and hire Zarqaa to execute that as we are the only best landscaping company in Dubai.
Hire Zarqaa For Your Landscaping Projects
Zarqaa feels proud of providing each of its clients with the best landscaping solutions for their residential or commercial projects. We are one of the top landscaping companies in Dubai that provides the exact portrait of your demands.
Being one the top landscaping companies in Dubai, the services we offer are:
Comparatively, Zarqaa provides you better services at cheap rates than any of the top landscaping companies in Dubai is providing. You can hire Zarqaa for the entire project or we can work with your designs and plans also.
So get in touch, set an appointment, and get free consultation and price quotation today.